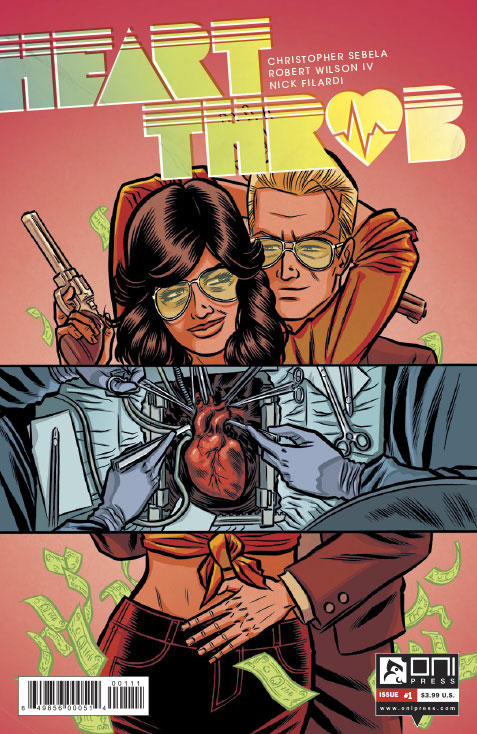 5% discount for all instore pickup orders!
(W) Sebela, Christopher (A) Wilson Iv, Robert (CA) Wilson Iv, Robert
A new series about bank heists and thieving hearts from writer Christopher Sebela (Welcome Back), artist Robert Wilson IV (Bitch Planet), and colorist Nick Filardi (Powers). Callie Boudreau hasn't been herself lately. After a lifetime sidelined by illness, she's rescued by a miracle cure in the form of heart transplant surgery, but the life she returns to doesn't fit her anymore. Besides the morally questionable job, the crappy boyfriend and the crippling hospital bills, Callie finds herself developing new tastes, unfamiliar urges and a mouth like a sailor. As she balances what she has to do with what she wants to do, a mystery man shows up to teach her that instead of waiting for her new life, she should go out and steal it.
Release date: 13/04/2016
---