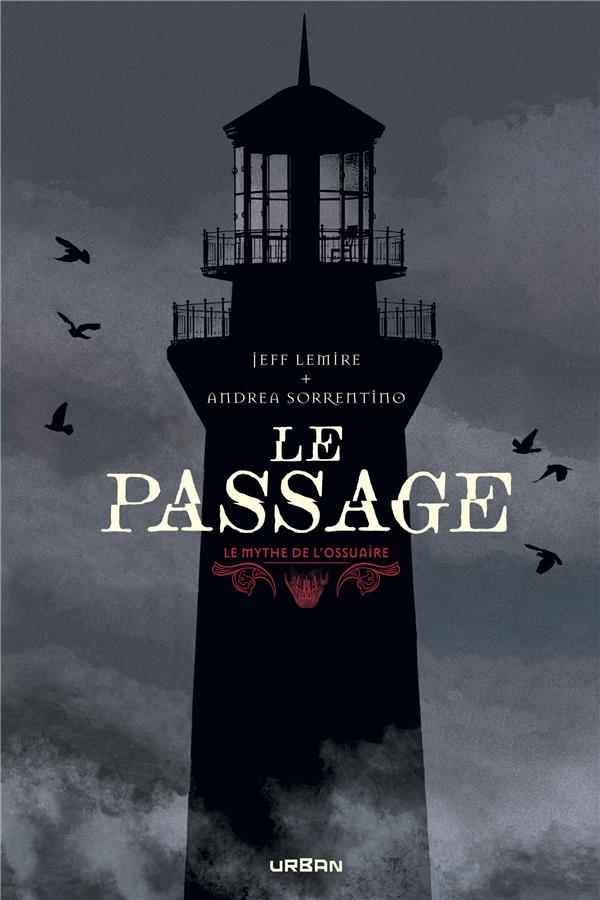 LE MYTHE DE L'OSSUAIRE - LE PASSAGE
5% discount for all instore pickup orders!
LEMIRE JEFF
Description :

Lorsqu'un géologue se rend dans un phare isolé en pleine mer pour enquêter sur un phénomène étrange, il découvre un puits d'apparence sans fond, apparu à même la falaise. À lui de découvrir ce qui s'y cache, et pourquoi cet abîme à une telle emprise sur lui...

Notes Biographiques :

Jeff Lemire est un artiste canadien né en 1976. Après l'auto-publication de son livre Lost Dogs en 2005, lauréat du Xeric Award, il rejoint Top Shelf chez qui il écrit et dessine Essex County Trilogy en 2008-2009. Puis, il publie chez le label Vertigo de DC Comics une oeuvre en noir et blanc, The Nobody, ainsi qu'une série toujours en cours, Sweet Tooth. Il participe à Flashpoint en réalisant la mini-série Frankenstein and the Creatures of the Unknown. Depuis la Renaissance DC en 2011 et encore actuellement, il écrit la série Animal Man avec Travel Foreman comme dessinateur. Il vit à Toronto dans l'Ontario au Canada avec sa femme et son fils.
Release date: 21/04/2023
---