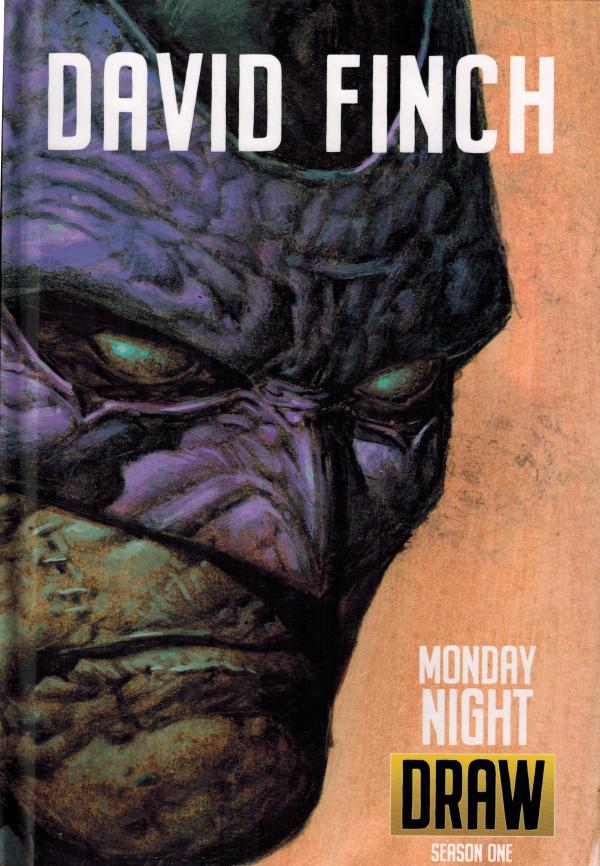 DAVID FINCH MONDAY NIGHT SEASON ONE ARTBOOK SIGNED
5% discount for all instore pickup orders!
Signed by David Finch
(W) David Finch (A) David Finch (CA) David Finch
Hardcover 7x11 perfect bound 62 page book.
Signed by David Finch.

Begun as a means to connect with fans during the early stages of the COVID-19 lock downs, Monday Night Draw with Meredith & Dave quickly took on a life of its own.

Episodes feature legendary comic book artist David Finch (Batman, Avengers, Moon Knight, Wonder Woman, X-Men) drawing and inking a new character each week. Dave's wife, and comic book writer, Meredith Finch (Wonder Woman, Xena, Catwoman, The Little Mermaid, Rose and Book of Ruth) hosts the program; reading fan comments, and generally driving Dave nuts.

The Monday Night Draw: Season One sketchbook allows fans to take home the great artwork created during the first season of the show.

Book includes both black and white and painted illustrations.
Release date: 21/10/2022
---