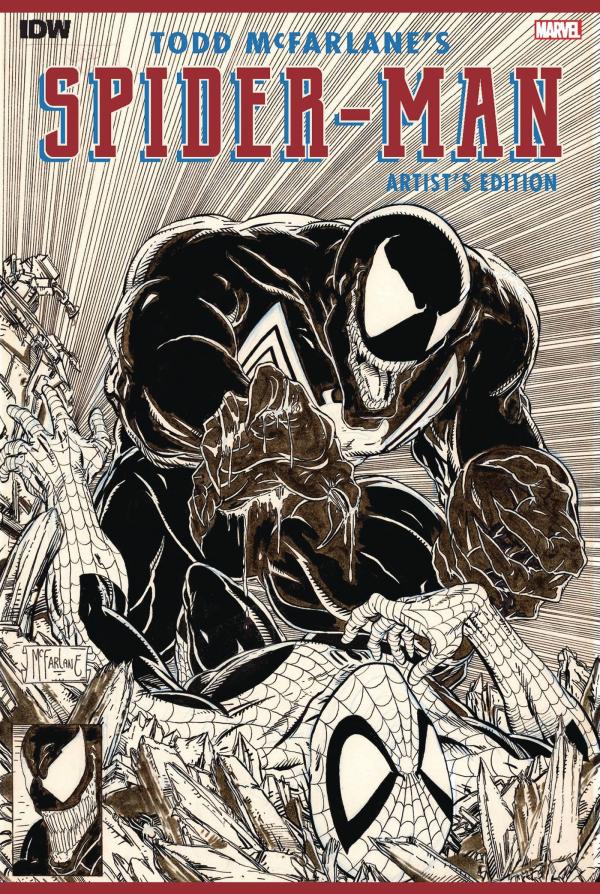 TODD MCFARLANES SPIDER-MAN ARTIST ED HC
5% discount for all instore pickup orders!
(A) McFarlane, Todd (CA) McFarlane, Todd
Todd McFarlane's gorgeous work on Spider-Man was nothing less than groundbreaking. His intense version of the web-slinging wallcrawler took the character to new heights-instilling in the character a sense of energy and vitality rarely seen before. McFarlane took each character and made them his own-classic villains like the Green Goblin, Hobgoblin, Sandman, the Vulture, the Lizard, plus his classic interpretations of some of Marvel's greatest heroes, the Incredible Hulk and Wolverine! And let's not forget his alluring Mary Jane! McFarlane was also the co-creator of one of the most infamous new characters in years, the villainous Venom. Each page in this volume has been painstakingly scanned from McFarlane's hand-drawn art, allowing the reader to experience the artist's originals as never before, seeing for the first time all the subtle nuances that make original art so unique and special. Blue pencils, ink gradients, corrections, all are completely visible. The only way to better experience these pages would be if you were in McFarlane's studio as he was drawing them!
Release date: 28/09/2022
---