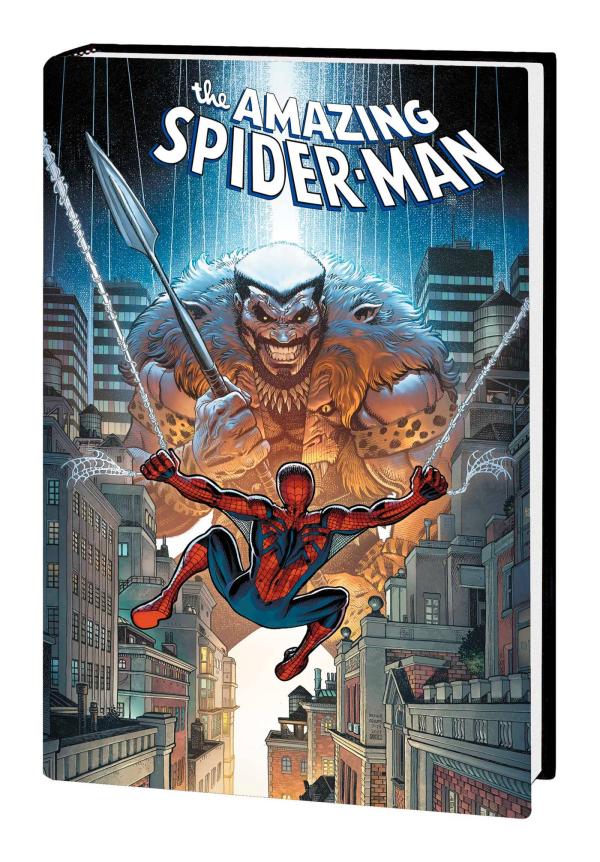 AMAZING SPIDER-MAN BEYOND OMNIBUS HC ADAMS KRAVEN DM VAR
5% discount for all instore pickup orders!
(W) Wells, Zeb (A) Gleason, Patrick (CA) Adams, Arthur
Spider-Man's clone is back! With the official sponsorship of the Beyond Corporation and training from the Daughters of the Dragon, Ben Reilly is suiting up as Spider-Man once again! But wait - what happened to Peter Parker? Donning the webs has placed a target on Ben's back, and Morbius and Kraven are out for blood - as is new nightmarish nemesis the Queen Goblin! But is something more insidious going on in the halls of Beyond? Doctor Octopus makes a devastating return, and Mary Jane teams with the Black Cat - and as Ben's situation slowly spins out of control, two Spider-Men find themselves on a collision course that will change everything! Collecting AMAZING SPIDER-MAN (2018) #75-93, #78.BEY, #80.BEY, #88.BEY and #92.BEY; MARY JANE & BLACK CAT: BEYOND and material from AMAZING SPIDER-MAN (2018) #74 and FREE COMIC BOOK DAY 2021: SPIDER-MAN/VENOM.
Release date: 07/06/2023
---