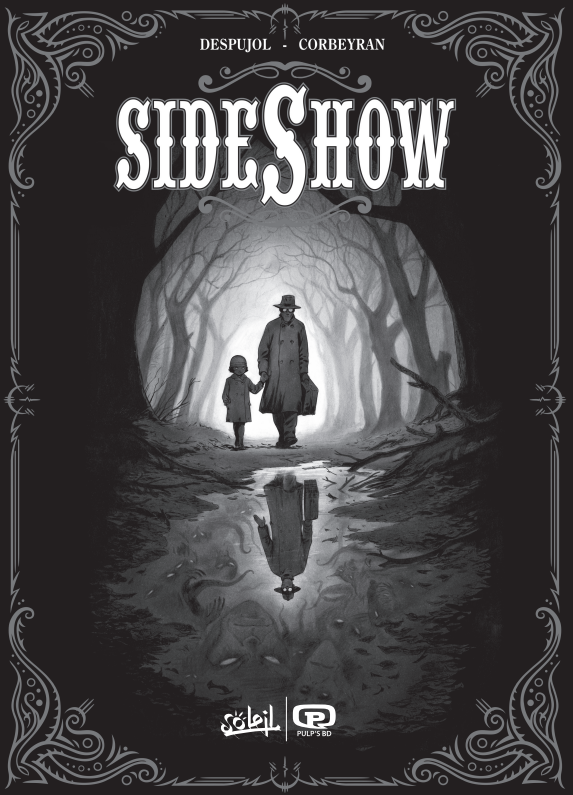 Preorders

SIDESHOW - INTEGRALE LUXE NOIR & BLANC - TIRAGE EXCLUSIF PULP'S BD EDITION SPECIALE
5% discount for all instore pickup orders!
ERIC CORBEYRAN
INTEGRALE DES VOLUMES 1 ET 2 DE SIDESHOW D'EMMANUEL DESPUJOL ET ERIC CORBEYRAN EN VERSION NOIR & BLANC, AINSI QUE 16 PAGES DE CROQUIS INEDITS
TIRAGE LIMITÉ À 160 EXEMPLAIRES ACCOMPAGNÉ D'UN EX-LIBRIS NUMEROTÉ ET SIGNÉ PAR EMMANUEL DESPUJOL
Release date: 30/09/2022
This is a preorder for the specified item. Your order will not ship until the official release date of the item. For more information, please check our delivery policy.
---