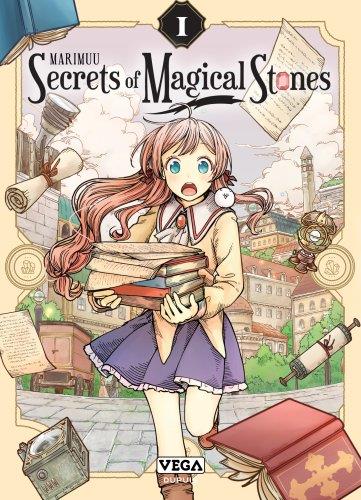 SECRETS OF THE MAGICAL STONES - TOME 1
5% discount for all instore pickup orders!
Description :

Mana a toujours eu un talent pour trouver des pierres magiques. Toute petite déjà, elle en découvrit une fabuleuse, qui orienta son destin. Devenue une jeune femme, elle décide de monter à la ville pour prendre un emploi au Ministère des pierres précieuses. Le lieu central du royaume où l'on invente toutes sortes de machines utilisant le pouvoir magique de ces gemmes. Distraite et maladroite, Mana fait une entrée remarquée au sein de l'institution, mais débute néanmoins son apprentissage pour devenir une chercheuse de pierre, tout en découvrant la rivalité existant entre les différentes apprenties.
Release date: 03/09/2021
---