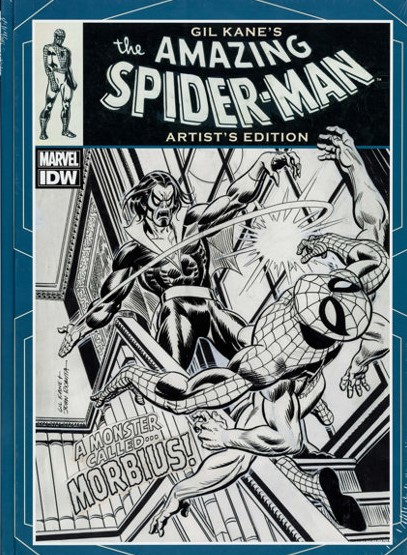 GIL KANE THE AMAZING SPIDER-MAN ARTIST ED HC SIGNED AND NUMBERED
5% discount for all instore pickup orders!
Signed by Stan Lee, John Romita, Roy Thomas and Gerry Conway
This limited edition features a bound-in signature plate that has been signed by Stan Lee, John Romita, Roy Thomas and Gerry Conway and individually hand numbered as a limited edition of 250 copies.
From the publisher: "...collecting issues 96, 97, 98, 99, 100, 101, 102 and 121. Eight incredible Spider-Man stories, including some of the very best comics the wall crawler has ever appeared in: the infamous non comics code approved LSD drug issues, the "six-arm" Spider-Man storyline that also introduced Morbius for the very first time, and the classic of classics - The Night Gwen Stacy Died!
Nearly every page has been scanned from the original art at the same size Gil Kane drew it, and in color (to insure the best possible reproduction). This Artist's Edition measures 12 x 17 inches and is an extra-long 216 pages. Each book is shipped in a custom cardboard box for maximum protection.
---