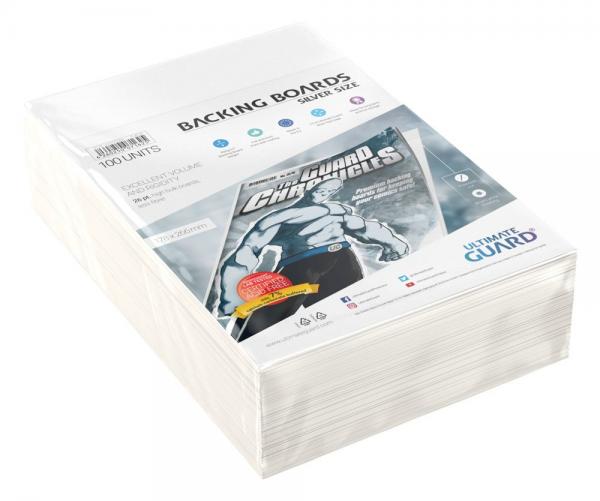 BACKING BOARDS SILVER SIZE (100)
100 backboards rigides haute qualité pour protéger vos Comics des pliures et du froissage.

- Certifié 100% sans acide
- Volume et rigidité excellents
- Carton épaisseur min. 26 pt. utilisant moins de fibres
- Min. 7% de réserve carbonate de calcium
- Face avant avec revêtement intégral haute qualité
- Coupe précise et finition blanc brillant
- Dimensions 178 x 266 mm
- Poids 400g/m²
- Adapté à un archivage à long terme
- Compatible avec les pochettes Ultimate Guard Silver Size

Fabriqué dans l'Union Européenne.
Due to the weight / size of this product, additional shipping fees will be added to the order.
---