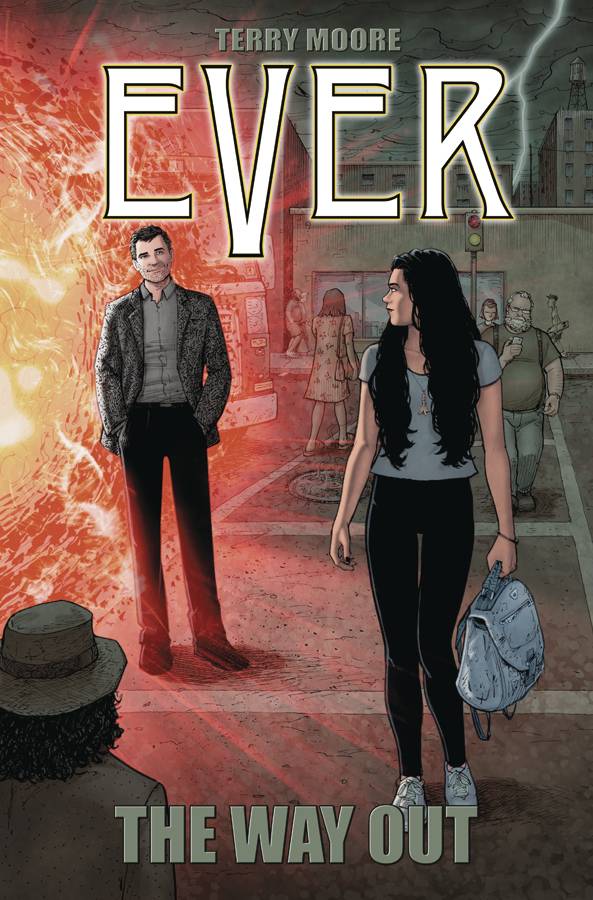 Bénéficiez de 5% de remise immédiate avec l'option de retrait en magasin.
(W) Moore, Terry (A) Moore, Terry (CA) Moore, Terry
Ever is a savvy seventeen year old when she meets Timothy, a sophisticated charmer, who soon reveals she will fulfill an ancient prophecy on her next birthday. When Ever realizes Timothy is a fallen angel and her destiny is to be a human sacrifice at the Gate of Darkness, she runs. With Timothy on her trail, Ever searches for answers and learns the terrible truth about the prophecy and why she must fight like hell to stop it.Ever: The Way Outis a complete story in one graphic novel, written and drawn by Eisner Award Winning cartoonist Terry Moore.
Release date: 25/11/2020
---