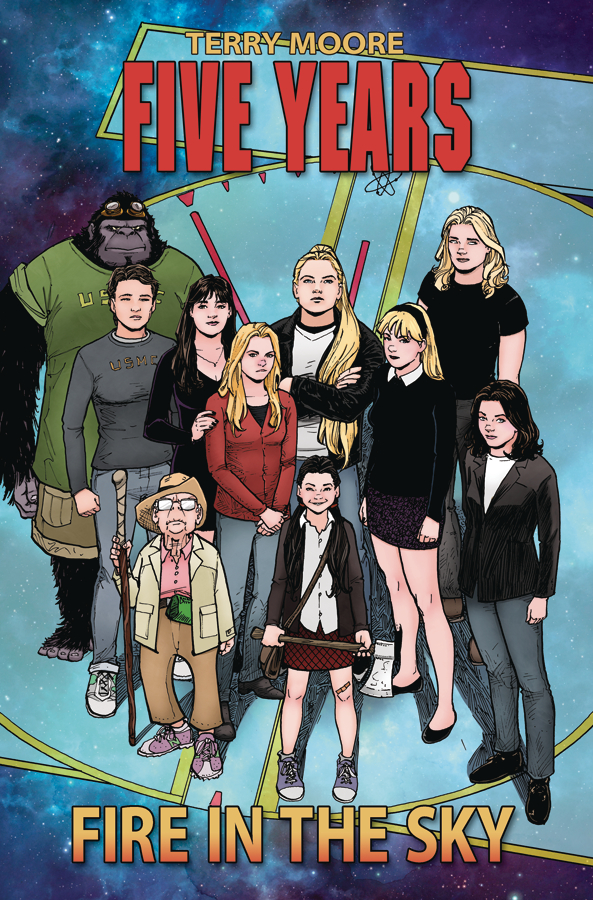 Bénéficiez de 5% de remise immédiate avec l'option de retrait en magasin.
(W) Moore, Terry (A) Moore, Terry (CA) Moore, Terry
Five nations have secretly acquired the formula to build a bomb that will destroy the most common element in the universe, Hydrogen. Worried about what will happen when the news breaks, Katchoo and Francine have moved their family to a remote location with Sam (Motor Girl) as their bodyguard while Tambo employs the services of Rachel and Zoe (Rachel Rising) to gather information in Russia. When things go horribly wrong, Katchoo must make a difficult choice: spend what time is left with her family or join the fight to stop humanity's extinction.Five Yearsis the  series from Eisner Award winner Terry Moore that brings all the characters in the Terryverse together for an epic story and high stakes adventure!
Release date: 11/12/2019
---